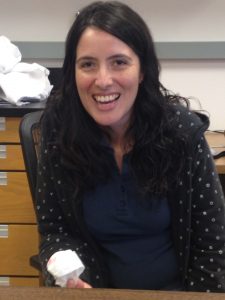 I graduated with a PhD in Pharmacy from University of Navarra, Spain. My PhD work involved in development of a portfolio of lipid nanosystems for oral peptide delivery. My current research includes drug re-positioning/therapeutic switching aided by novel delivery technologies and/or by switching route of administration.
Contact:
Email: guada@pharmacy.tamhsc.edu
Phone: +1-979-436-0722
Peer-reviewed publication
1) M. Guada, A. Beloqui, M.N.V. Ravi Kumar, V. Préat, C. Dios-Viéitez Mdel, M. J. Blanco-Prieto. Reformulating cyclosporine A (CsA): More than just a life cycle management strategy. J. Control. Release 225: 269-282, 2016.