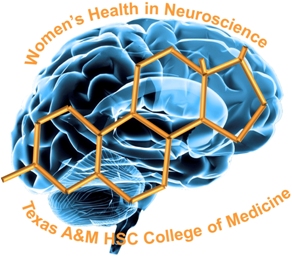 The newly created Women's Health in Neuroscience (WHIN) program at the College of Medicine will focus on research and education in the neurosciences as it pertains to the adult and aging woman.
Both men and women are prone to memory loss with age, and in some cases, memory loss can become severe, and is associated with psychiatric diseases, including depression and paranoia. These severe changes in intellectual function and personality are seen in patients with Alzheimer's disease, stroke and viral/bacterial infections. The brain, immune system and the vascular system are all sensitive to hormones such as estrogen, progesterone and testosterone.
Therefore, in women, events such as pregnancy and menopause, where hormone levels are abnormally high or low, can further complicate her risk for these neurological diseases. Not surprisingly, women are at a higher risk for autoimmune diseases such as multiple sclerosis (which affects the brain) and perimenopausal women (45-54 years) are at a much higher risk for stroke than men. In late life, women are at higher risk for Alzheimer disease.
Women's health is a significant public health issue as the population ages, especially since women tend to outlive men by several years. Clinical management of women's health has also become more complicated in the wake of the Women's Health Initiative, which taught us that the decision to use hormone therapy at menopause has to be based on a complex set of considerations. Hormone therapy is not as straightforward as it used to be considered and may have unexpected risks for future health. Women, and their caregivers, are faced with contradictory and confusing data, and now, more than ever, there is an urgent need for careful and controlled basic science and clinical research in this area.
Through the WHIN program, the Department of Neuroscience and Experimental Therapeutics is interested in developing a cohesive preclinical approach to the understanding of how puberty, pregnancy and menopause change the risk and susceptibility for brain disease, with the goal of developing both diagnostic and therapeutic strategies.  In order to do so, both research and education has to occur hand in hand.
Currently this program consists of 8 scientists from the College of Medicine and Texas A&M University, as well as a clinical advisory group.