April 2022:  Congratulations to Johnny Odeh, Undergraduate Researcher in the lab for being the awarded the 2022 ASIP    Undergraduate Summer Research Fellowship! Johnny will spend the summer in the lab integrating novel biomedical device applications  to answer fundamental mechanistic questions in lymphatic metastasis. Well done Johnny!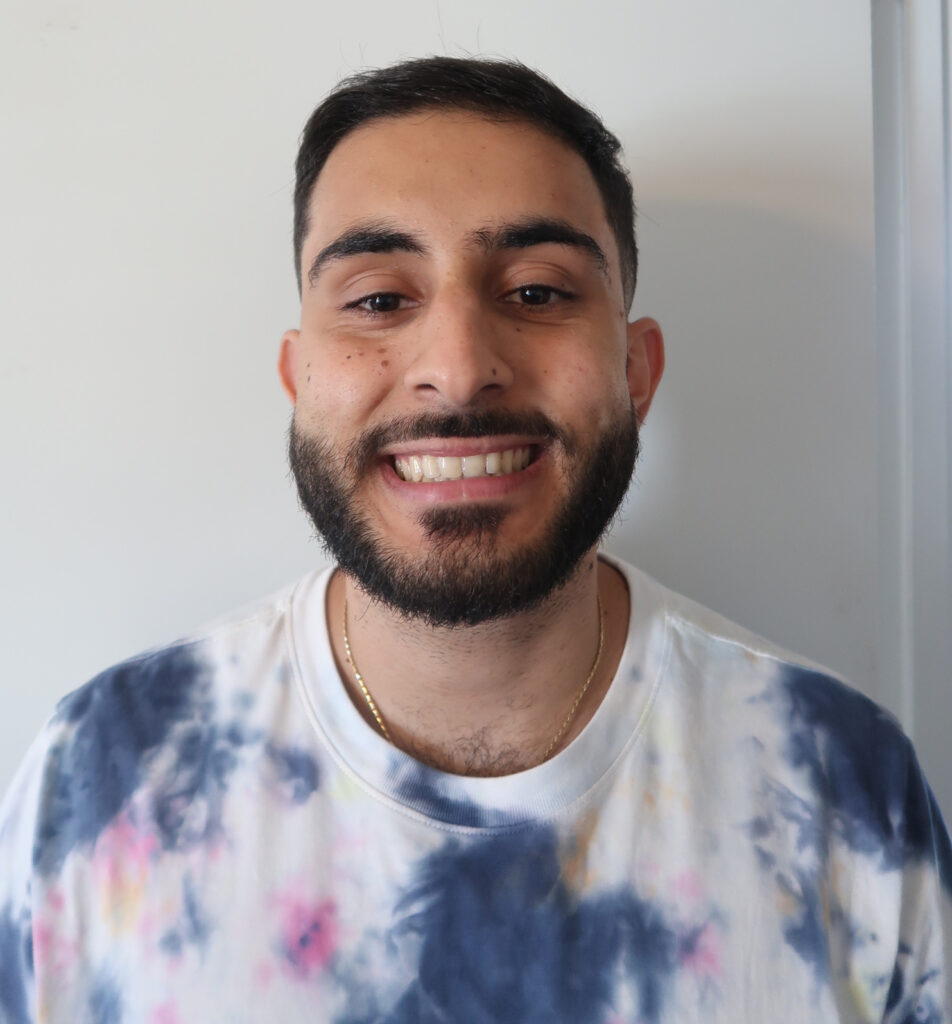 March 2022: Dr. Priyanka Banerjee, Postdoctoral Fellow in the lab was selected for an invited for a platform presentation   at the ASIP Young Investigators Symposium. Priyanka presented our recent work on the role of bile acids in promoting Lymphangiogenesis. She also presented at the MCS President's Poster Reception and the APS Trainee events.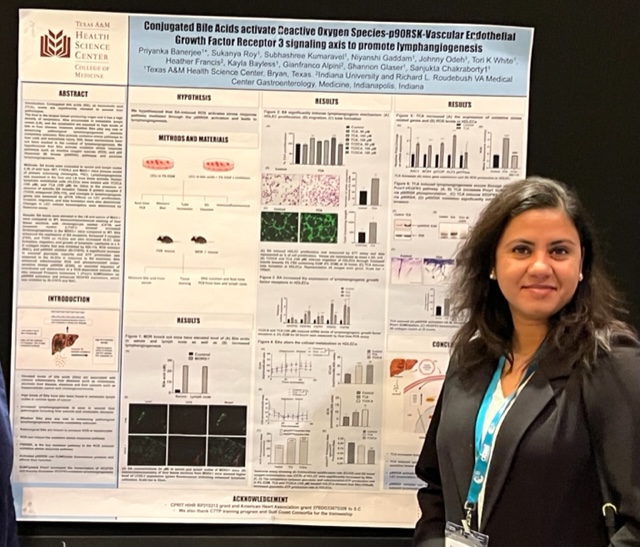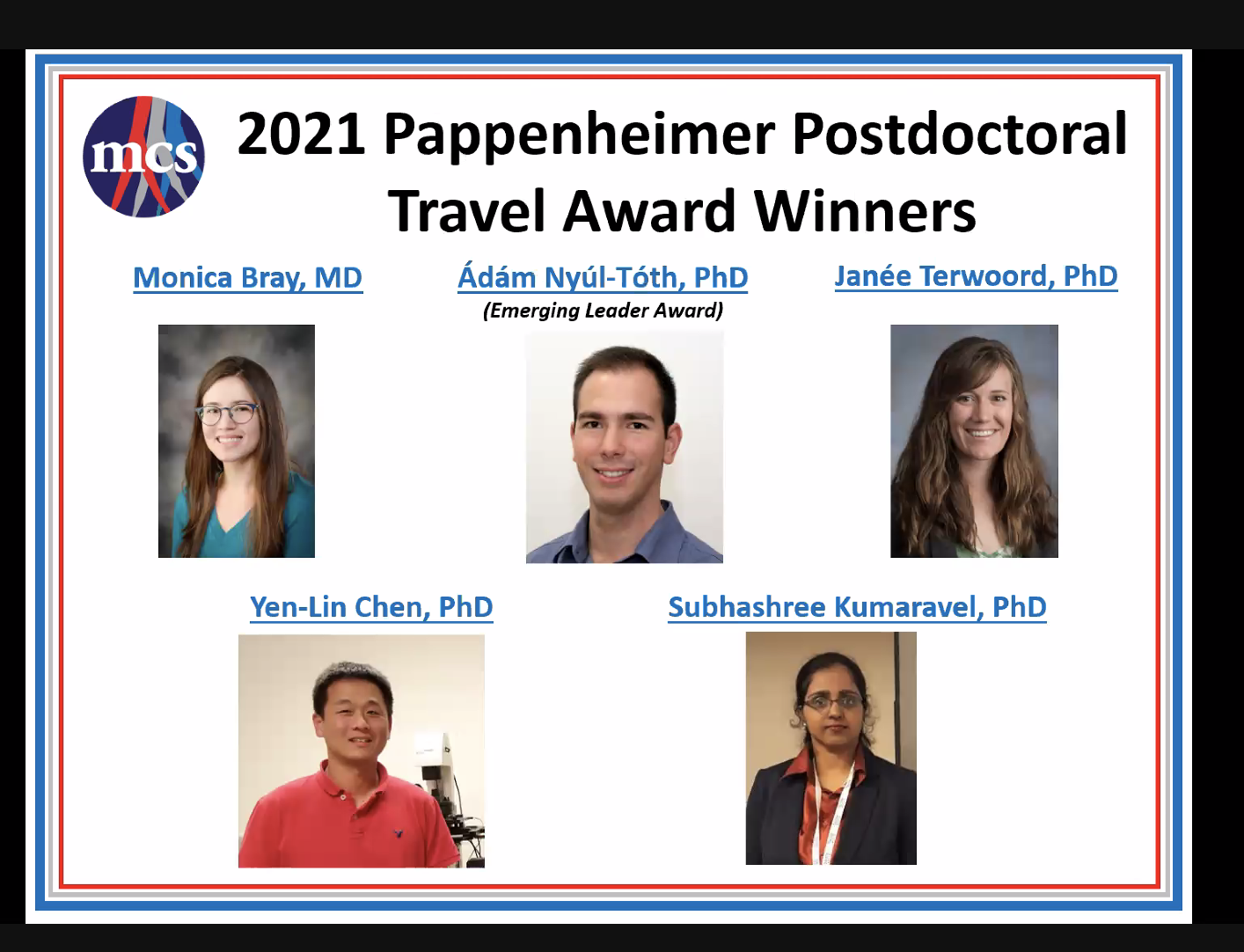 April 2021: Congratulations to Dr. Subhashree Kumaravel for receiving the Microcirculatory Society     Pappenheimer Postdoctoral Travel  Award
                                        Congratulations to Sukanya Roy (Graduate student in the lab) for being awarded the Benjamin Zweifach Travel   Award from Microcirculatory Society
October 2020: Congratulations to Dr Subhashree Kumaravel (Postdoctoral Fellow) in the lab for her recent paper "The β1 integrin plays a key role in lymphatic endothelial cell invasion in an optimized 3D Collagen matrix model" in the American Journal of Physiology: Cell Physiology. This work was done in collaboration with Colette Abbey (Research Associate, MCMD) and Dr Kayla Bayless (Associate Professor in Molecular and Cellular Medicine). The paper can be accessed here https://pubmed.ncbi.nlm.nih.gov/33052069/
The paper shows mechanisms to manipulate invading lymphatic structures in a 3D matrix and will form an important screening platform for cancer drug discovery. Images from the publication was featured as #IMAGE OF THE WEEK by the American Journal of Physiology. Congratulations to the entire team!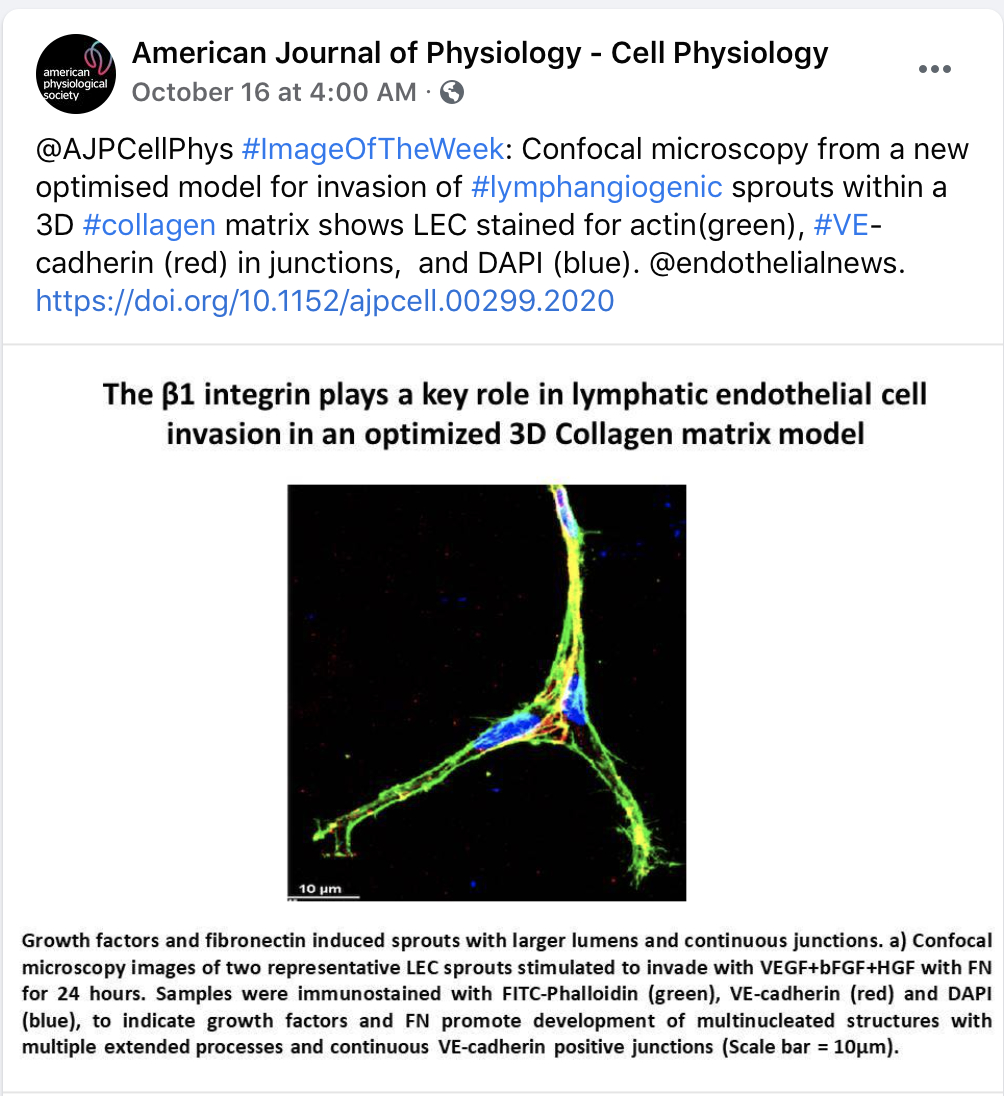 January 2020: Dr Sanjukta Chakraborty is nominated to the class of 2020 Texas Academy of Medicine Engineering Science & Technology Protege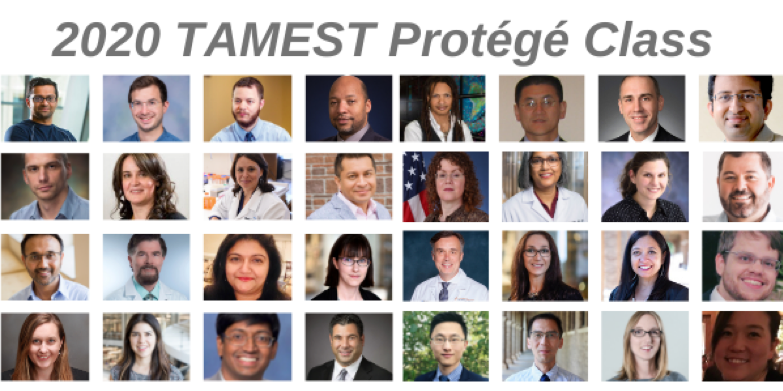 December 2019: Dr. Chakraborty invited for a keynote lecture at the Ninth Biological Research Lecture on Molecular Mechanisms Underlying Lymphatic Inflammation and Cancer Metastasis at Mary Hardin University Baylor.