Principle Investigator – Zhilei Chen (zchen4@tamu.edu)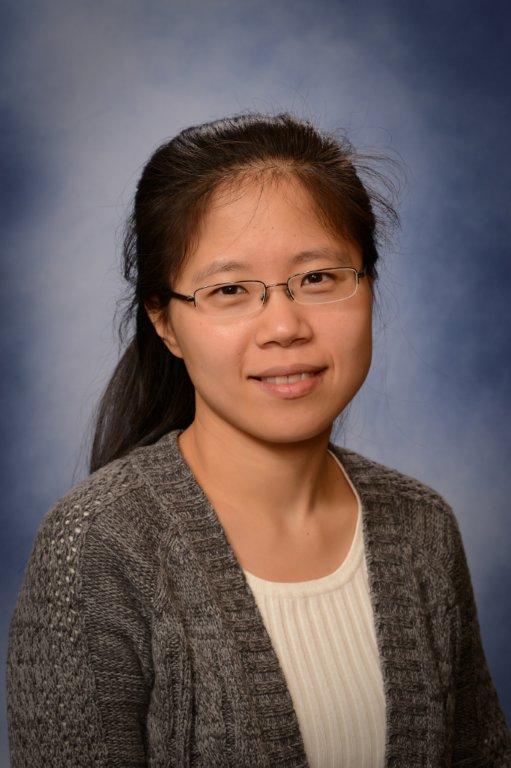 Appointments
2008 – 2014, Assistant Professor, Chemical Engineering, Texas A&M University
2014 – 2016, Assistant Professor, Microbial Pathogenesis and Immunology, Texas A&M University Health Science Center
2016 – present, Associate Professor, Microbial Pathogenesis and Immunology, Texas A&M University Health Science Center
Education
2000 B.S, Physics, East China Normal University
2006 Ph.D, Biophysics, University of Illinois at Urbana-Champaign
2008 Postdoc, Virology, Rockefeller University
Honors and Awards
2002, 2003 Student Conference Travel Grant, UIUC
2004 Outstanding Student Oral Presentation in the CMB/Biophysics Symposium, UIUC
2006 Eugene Rabinowich Graduate Fellowship, UIUC
2012 US Air Force Young Investigator Award
2012 National Science Foundation CAREER Award
2013 Texas A&M Engineering Experiment Station Select Young Faculty Award
2017 NIH New Innovator Award
Zhilei Chen received her B.S. in Physics from the East China Normal University and completed her PhD in Biophysics at the University of Illinois, Urbana-Champaign working with Huimin Zhao on the directed evolution of proteins as gene switches and precision DNA scissors for gene therapy. These works fostered her passion for biotherapeutics engineering and inspired her to join the laboratory of Charles Rice at the Rockefeller University for her postdoctoral studies where she developed high-throughput assays to identify small molecule antivirals against hepatitis C virus, an underrecognized public health threat with a worldwide occurrence rate that is nearly five times that for HIV. Research in the Chen Medicinal Protein Lab integrates tools from protein engineering, e.g. phage display, yeast display, high-throughput screening, with those applied in virology, bacteriology and immunology with the goal of developing a new generation of protein-based therapeutics. Her current research program centers on the engineering of antibody surrogate proteins, especially those that are compatible with high yield production by microbial recombinant expression hosts, for the treatment and/or prevention of viral (Zika, influenza, hepatitis) and bacterial (Clostridium difficile and pathogenic E. coli) infections. In addition to contemplating both the identity and the potential Achilles' heel of the next infectious agent, Zhilei enjoys reading, cooking, doing Yoga and working out with her trainer.
---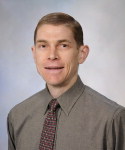 Research Assistant Professor – Pete Heinzelman (2017 – )
1999 B.S. Chemical Engineering, University of Wisconsin-Madison
2002 M.S. Chemical Engineering, Massachusetts Institute of Technology
2006 Ph.D. Chemical Engineering, Massachusetts Institute of Technology
2010 Post-doc. Chemical engineering, California Institute of Technology
Email: proteinpete AT gmail.com
One in three Americans over the age of 85 are afflicted with Alzheimer's Disease (AD). With population demographics shifting toward higher representation of elderly persons not only in the United States but also around the world developing new technologies to manage, prevent and possibly even reverse this debilitating condition stands behind only mitigation of global warming as the most pressing scientific challenge of our time. As a member of the Chen Medicinal Protein Lab (CMPL) Dr. Heinzelman applies a diverse collection of protein engineering and molecular biology tools, which has been acquired and refined during his research experiences at world class institutions including MIT, Caltech and Mayo Clinic, to expand the scope of the CMPL's translational research portfolio by contributing to initiatives aimed at developing new platforms for diagnosis, treatment and prophylaxis of both infectious diseases and neurodegenerative conditions such as AD and Multiple Sclerosis (MS).

More...

The CytoBits high-throughput biomarker discovery platform, a yeast surface-display based approach for identifying protein structural features that distinguish particular cell types or disease states, is at the heart of Dr. Heinzelman's efforts to advance the CMPL's pursuits in the areas both AD and MS. This technology platform, along with utilization of more traditional yeast surface display protein engineering methodologies, is also a key element of Dr. Heinzelman's involvement in CMPL projects focused on developing biologic drugs for treating and preventing influenza, Zika virus and other communicable health conditions.

The AD-focused translational research being performed by Dr. Heinzelman and other CMPL team members leverages both CytoBits biomarker discovery methods and fluorescence activated cell sorting (FACS)-assisted yeast surface display engineering of biologic drug properties with the goal of developing clinically relevant biomedical technologies that can be synergistically integrated to reduce the ever-growing economic and quality of life burdens that AD exerts upon millions of persons across all corners of the world. In particular, the CMPL is pursuing an AD research program that brings innovative new approaches to overcoming long-standing obstacles in three technological development focus areas: targeted drug delivery to the central nervous system, diagnostic assays that provide 'Windows Into The Brain' by allowing both prediction of AD onset and monitoring of AD therapeutic efficacy through analysis of noninvasively collected blood samples, and 'catalytically advantaged' biologic drugs that can rebalance the aberrant brain protein biochemistry associated with AD by efficiently reducing levels of pathogenic AD proteins even when these drugs are present in the brain parenchyma at very low concentrations. Various elements of the armamentarium of biomolecular engineering capabilities being applied by Dr. Heinzelman and other CMPL scientists in the context of these three AD-centric research thrusts are also being turned toward the establishment of both new blood sample-based Multiple Sclerosis diagnostic platforms and next generation modalities for treating this chronic and incapacitating neurodegenerative condition.

As is the case for his colleagues in the CMPL, Dr. Heinzelman maintains a daily and unwavering focus on pushing the group closer to its goal of having a wide-ranging clinical impact in the arenas of transmissible viral disease, bacterial infections and central nervous system disorders such as AD and MS. Dr. Heinzelman augments the exhilaration and sense of purpose derived from this research regimen through blending in saw-sharpening activities that include weightlifting, running, cooking, sending emails with alliterative subject lines, and waiting for the Dallas Cowboys to win another Super Bowl.

Less...
---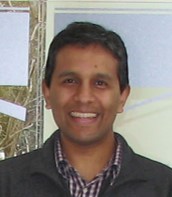 Research Assistant Professor – Karuppiah Chockalingam (2018 – )
2000 B.S. Chemical Engineering, Melbourne Univesity
2006 Ph.D. Chemical Engineering, University of Illinois at Urbana-Champaign
2008 Postdoc. Chemical Engineering, Columbia University
Email: chockalingam AT tamhsc.edu
---
Postdoc – Rudo Simeon (2016 – )
2007 B.S. Chemical Engineering, Howard University
2013 Ph.D. Chemical Engineering, Texas A&M University
Email: tgrudo AT gmail.com
---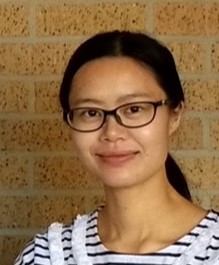 Postdoc – Zeyu Peng (2017 – )
2008 B.S. Biochemistry, Ocean University of China
2014 Ph.D. Biochemistry, Kansas State University
2017 Postdoc. Chemistry, University of California Davis
Email: zpeng AT tamu.edu
---
Postdoc – Mehdi Bidokhti (2018 – )
2013 Ph.D. Veterinary Medicine, Swedish University of Agricultural Sciences
2008 MSc. Viral Diseases
2004 DVM
E-mail: bidokhti AT medicine.tamhsc.edu
---
---
 Lab Alumni
Former Postdocs
Lillian Yi Li, 2009-2010
Atul Kumar, 2010
Karuppiah Chockalingam, 2008-2011 (Currently senior scientist, FujiFilm Biosynth)
Dagmara Korona, 2012-2013
Dongli Guan, 2012-2014 (Currently scientist at Brammer Bio)
Ana Chamoun, 2014-2016 (Currently postdoc fellow, Texas A&M University Veterinary Medicine)
Former Graduate Student
Rudo Simeon, 2009-2013, Ph.D. East Bay Municipal Utility District, California
Cory Klemashevich, 2009-2012, MS
Miguel Ramirez, 2008-2013, Ph.D. University of Otago, New Zealand
Ana Chamoun, 2009-2014, Ph.D. (Currently postdoc fellow, Texas A&M University Veterinary Medicine)
Lizy Yu, 2016-2017
Nagarjun Kasaraneni, 2012-2017, Ph.D. (Current scientist at Lonza-Viral Therapy)
Former Visiting Scholar
Xuesong Liang, 2012-2013. M.D. Department of Infectious Disease, Shanghai Changhai Hospital.
Former Undergraduate Students
Taylor Sugg, 2009
Juan Sebastian Jerez, 2010
Najla Valdes, 2008-2012
Osama Qureshi, 2010
Jeanene Tomecek, 2012
Ivan Barrera, 2012
Vivian Salamanca, 2011
Daniel Jacobsen, 2010
Thomas McMillian, 2012-2013
Partho Giri, 2012
John Roger, 2012-2013
Corbin Williams, 2013
Elaine Chen, 2017