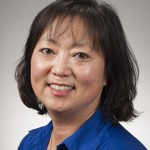 K. Yeon Choi, Ph.D.
Assistant Professor
B.S. Microbiology, Texas A&M University (1990)
Ph.D. Immunology, University of California, Davis (1997)
Human cytomegalovirus (HCMV) is a Betaherpesvirus found in significant proportion of the population and the infection is asymptomatic in immunocompetent individuals. However, HCMV infection can lead to detrimental consequences in immune suppressed organ transplant recipients, AIDS patients, and the developing fetus in utero when a woman becomes infected during pregnancy.
Contact Us
Department of Microbial Pathogenesis and Immunology
SRPH Building A, Room 250
College Station, TX   77843