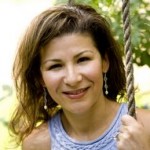 Margarita Martinez-Moczygemba, Ph.D.
Assistant Professor
B.S. Biology, Texas A&M University, Kingsville, TX, 1989
M.S. Biology, Texas A&M University, Kingsville, Texas, 1992
Ph.D., Molecular Immunology and Pathology, State University of New York at Stony Brook, Stony Brook, N.Y., 1997
Postdoctoral Fellowship, Baylor College of Medicine, Houston, Texas, 1997-2002
The research focus of our laboratory is to understand the molecular mechanisms controlling interleukin-5 receptor endocytosis and signal termination. Currently, we are investigating how the ubiquitin/proteasome degradation pathway controls the endocytic trafficking of the IL-5 receptor, and how this process contributes to "shutting off" IL-5-mediated signaling. In a related project, we aim to understand the significance of differential compartmentalization of the IL-5R into lipid rafts and clathrin-containing vesicles.
Contact Us
Department of Microbial Pathogenesis and Immunology
2121 W. Holcombe Blvd., IBT Suite 803
Houston, TX   77030